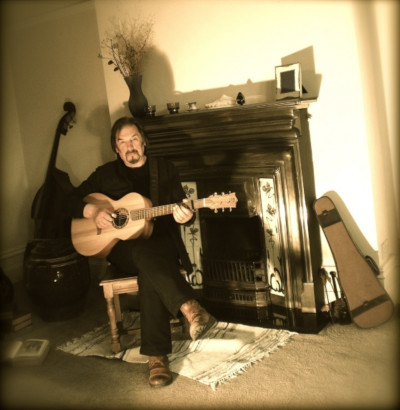 Richard Grainger is a prolific and diverse artist, songwriter and musician who has been performing on the British Folk Scene since the 1980's. 30 years have elapsed since he made his first recording and this was celebrated in his 30th Anniversary Concert in Middlesbrough Town Hall in 2015.
'Widely respected songwriter and guitarist with a clear and 'captivating' vocal style' From his early days, Richard toured the north east folk clubs and in 1981 joined the popular 'Teesside Fettlers', following in the footsteps of Vin Garbutt, and his 'mentor' Ron Angel. Richards songs achieved wider recognition in the process.
Before long, Richard was touring throughout the UK at folk clubs and major festivals and was regularly heard 'live' and on record on BBC's Folk Show on Radio 2.
Since 1995 Richard has been filling the role of artistic director to several festivals and has worked as a consultant to local authorities and arts organisations to help develop new events.
Richards latest theatre project is 'STORMBOUND' telling the dramatic story of the "Rohilla" Disaster in Whitby in November 1914. Written to commemorate the disaster and performed in Whitby to a capacity crowd one hundred years to the day on November 1st 2014.
The current project 'Flithers & Swill" focusing on the unique dialect of the Yorkshire Coast village of Staithes is nearing completion.