AGM
Remits to be presented at the 2018 Annual General Meeting. It is proposed:
That the monthly club nights presently held at Titirangi Beach Hall be replaced by a reduced number of concert nights throughout the year involving high calibre guest artists as and when available together with good quality local supporting artists.
That Friday Folk continues at the Beach Hall venue for those of the community who wish to partake of a more informal evening of music and social gathering.
Reasoning:
Club committee and members are getting older and we are unlikely to see younger persons coming along to replace us. Efforts have been made in the current and previous years to attract younger audiences, to nil effect. Understandably, they have their own preferences, venues and ways of doing things.
Over the last fifty years many people have contributed to make TFMC an excellent venue and showcase for local talent and it would be a shame to see this disappear if it can be avoided. We do not wish to see it die and in order to keep the club alive it may be argued that we have to change some of the ways we operate.
Detail:
The existing committee are in favour of concentrating our resources with a view to providing, within the Auckland region, a high calibre venue that will attract good quality artists from both New Zealand and from overseas. These evenings will happen less frequently than at present, depending on the availability of such artists, and may only occur three or four times throughout the year.
As part of an evening's entertainment we would invite suitable local acts to play extended floor spots in support of the main guest.
This will in all likelihood necessitate a venue other than the Beach Hall and, possibly, an evening other than Saturday. It would be desirable to retain the existing venue for Friday Folk as outlined in our proposal. After all, the hall is still our home.
The proposal may or may not involve an increase in door admission charges but this will depend on the venue and the artist. However, whilst looking to bring in a wider audience, it is proposed that those who are club members will enjoy favourable advantages in the form of concessions and preference.
WAAMfest, our very own mini folk festival/gathering will continue, bringing in good quality headline guests supported by talented local acts and of course the usual blackboard concerts, forums, workshops and general socialising.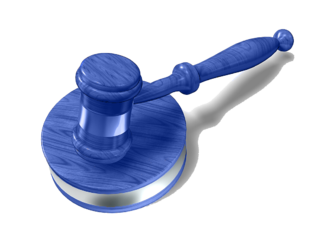 Then......The usual stuff:-
We accept the record of the previous AGM as true and accurate, after making any alterations necessary to make that so.
We accept a report from the President on the activities of the club over the last year, and get to question or comment on that activity as we feel necessary.
We accept a report from the Treasurer on the financial health of the club over the last year, and get to question or comment on that activity as we feel necessary.
We get to elect a new President / Vice President / Secretary / Treasurer (different roles/different people).
We get to elect up to 6 other club members form the governing Committee of the club for the coming year.
We get to discuss any other matter concerning the running of the club that any club member wishes to bring up for discussion.
To vote at the AGM you MUST be a 'financial' member of the Titirangi Folk Music Club. If you are not sure of your financial status in this respect then please check with our treasurer Ken Lee via our or Phone 818 5659.
Followed by.....